Saukee Baseball has started!

Mark your calendar!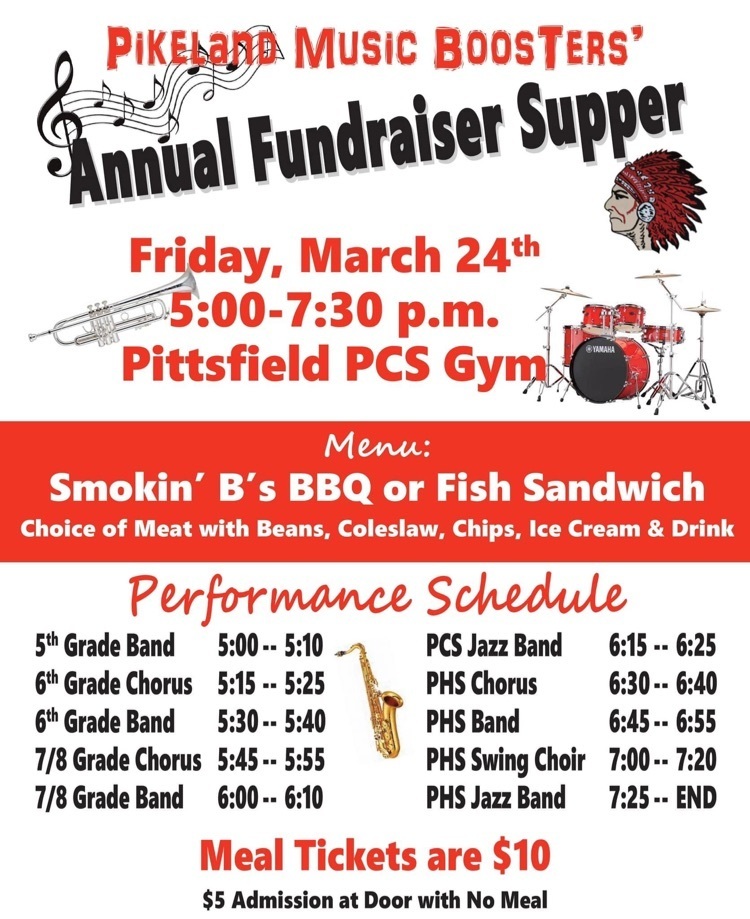 Congratulations!

Mark your calendars!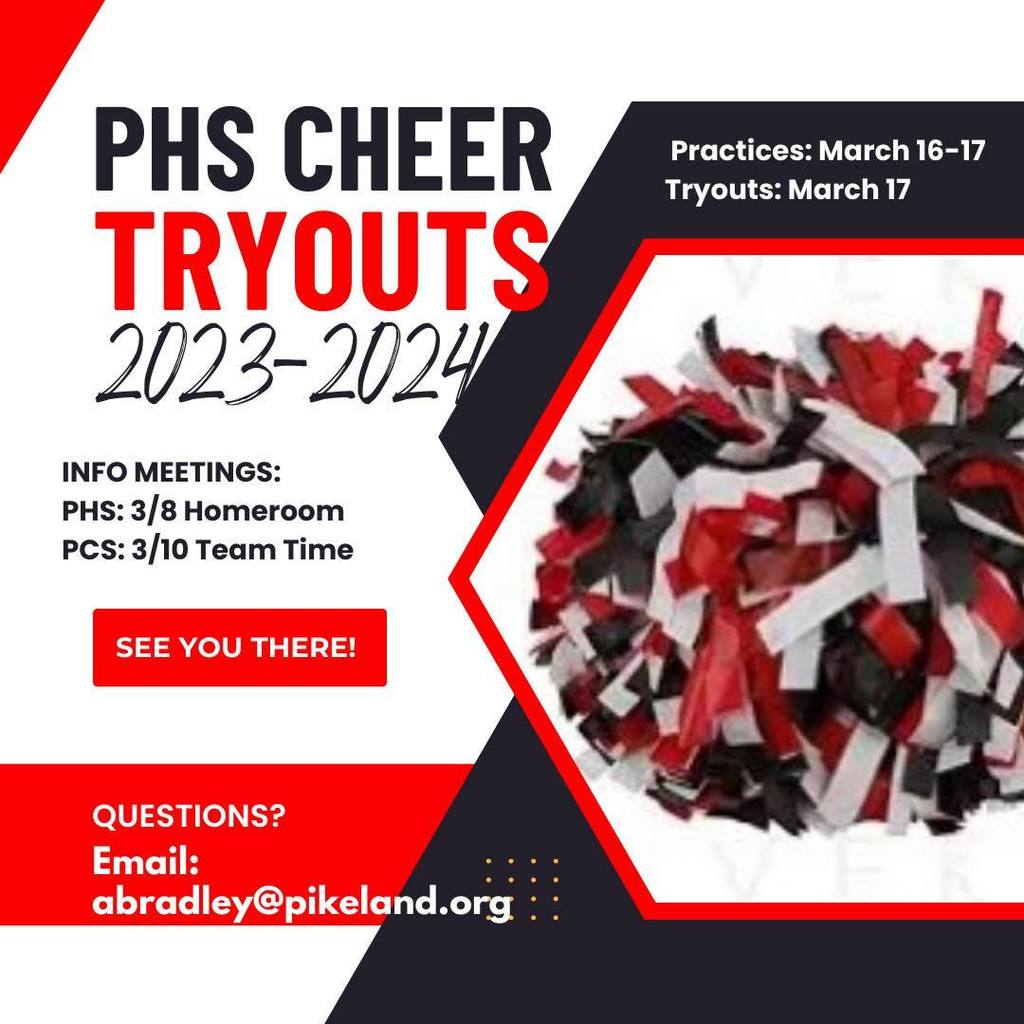 Today's Solo and Ensemble Contest update (Rushville) Overall numbers: 18 first place events 6 second place events Stay tuned for more details!

February 23-School Improvement Day K-5 Math Committee making it happen!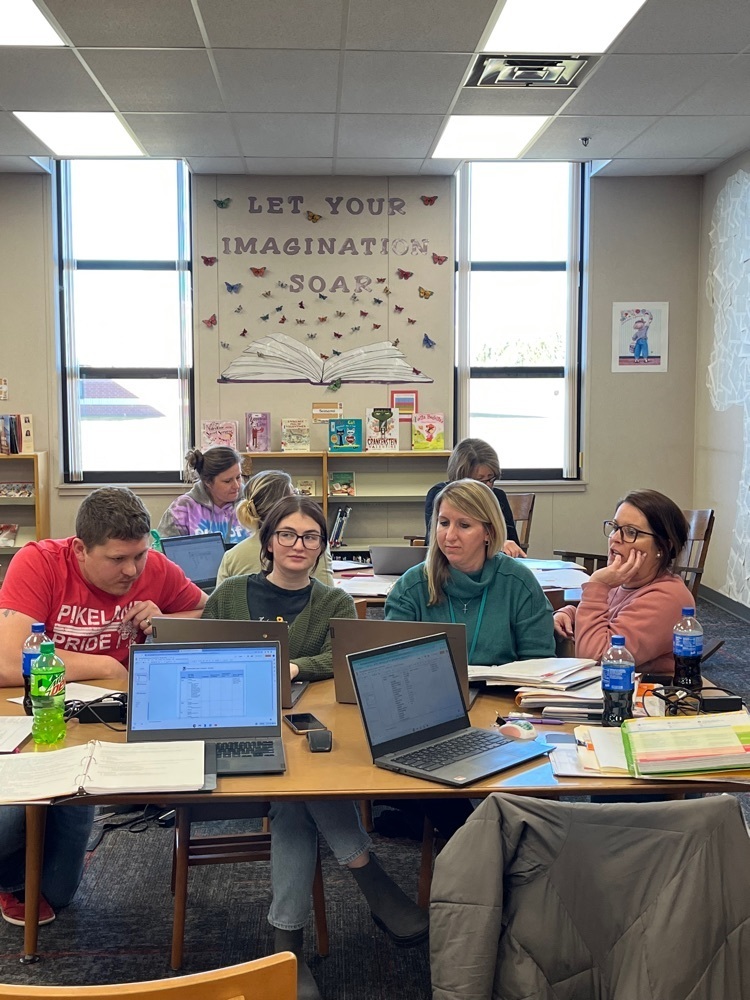 Rotarians supporting FFA Week!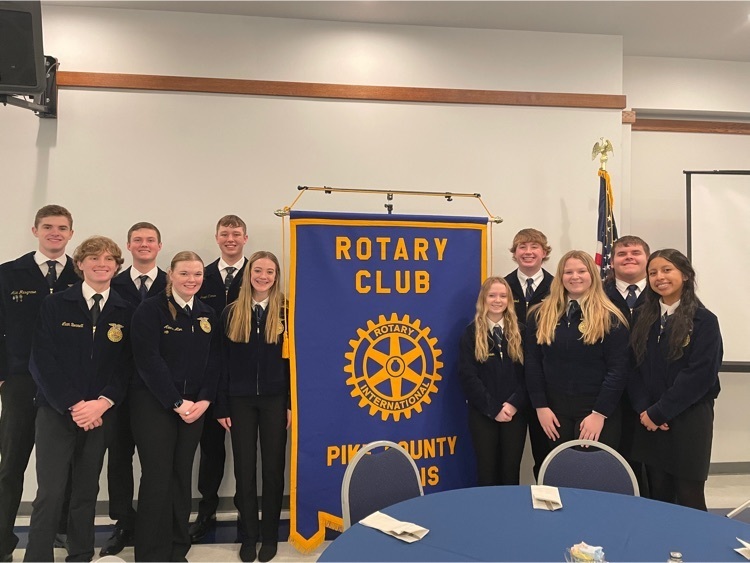 Student Night: February 14, 2023

BARBER FAMILY FOUNDATION OPENS 2023 FUNDING ROUND TO PIKE COUNTY STUDENTS Chicago - The Barber Family Foundation has released its 2023 online scholarship application which is available at
www.barberfamilyfoundation.org
. The deadline for submitting the application is March 17, 2023. The Foundation's grants are available to any Pike County student for educational or recreational endeavors [including but not limited to college tuition, course books, camp fees (sports, arts, language, etc.), study abroad programs, summer school, etc.]. The Foundation offers three notable scholarships among its portfolio of awards: Charles and Frances Barber Scholarship This $2,500 college scholarship is awarded annually to a Pittsfield High School graduating senior in memory of Charles and Frances Barber. Charles was a lifetime resident of Pike County and a graduate of Pittsfield High School. Frances was a long-time resident and taught in the Pittsfield school system. To apply for this scholarship, complete the 2023 Academic Scholarship Application. The K.C. and Eleanor Barber Scholarship This college scholarship is awarded annually to a Pittsfield High School graduating senior who participates and excels in the school's golf program. The award is made in memory of K.C. Barber, who was a longtime Pittsfield resident and veteran of World War II, and his wife Eleanor. K was the seven time club champion at Old Orchard Country Club and also once won as club champion at Jacksonville Country Club. Eleanor was an avid golfer and also charter member of Old Orchard CC. To apply for this scholarship, complete the 2023 Academic Scholarship Application. Mary Longyear Barber Scholarship This scholarship is awarded annually to a Pike County student who is a musician and/or plans to go into the healthcare or other field to serve others. The award is offered in memory of Mary L. Barber who was an accomplished pianist and a lifelong music lover. Even in her later years when she suffered from Alzheimer's, she was able to find comfort and joy in music. Mary lived a life of service and spent many hours volunteering and serving others most notably with the Salvation Army Women's Auxiliary. To apply for this scholarship, complete the 2023 Academic Scholarship Application. Charles Austin "Chip" Barber IV University of Illinois Scholarship This scholarship is for Pike County students attending the University of Illinois. Chip grew up in Pittsfield, Illinois where he enjoyed golfing and music and graduated from Pittsfield High School. He was appointed as a Congressional Page in the U. S. House of Representatives in Washington, DC and spent his high school senior year there. He attended the University of Illinois in Champaign-Urbana where he was a member of Beta Theta Pi fraternity and was elected Treasurer. He graduated in 1982 with a degree in Finance and earned his CPA license. To apply for this scholarship, complete the 2023 Academic Scholarship Application. The Foundation was formed in 2004 in recognition of the Barber family that has been in Pike County since Austin Barber settled there in 1833. The Barber Family Foundation is a 501(c)(3) non-profit organization and accepts tax-exempt donations on an ongoing basis with 99% of all donated dollars going directly to Pike County students. Donations can be mailed to: Ruth Barber, Treasurer Barber Family Foundation 1215 N Sedgwick Street Chicago, IL 60610
www.barberfamilyfoundation.org
JOIN OUR GROUP BARBER FAMILY FOUNDATION ON FACEBOOK!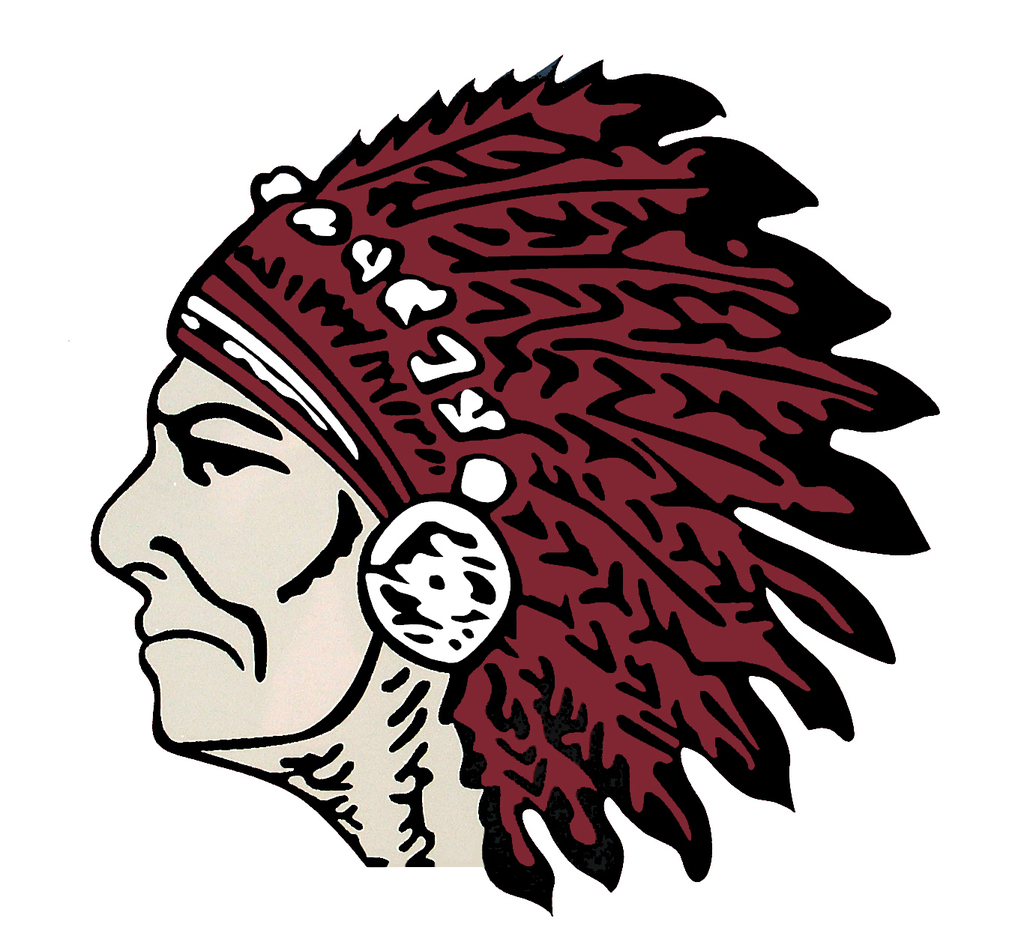 Special visit from some of the 1985 elite 8 team last night for our pregame talk. Tradition never dies. Thankful for their words and encouragement for our guys!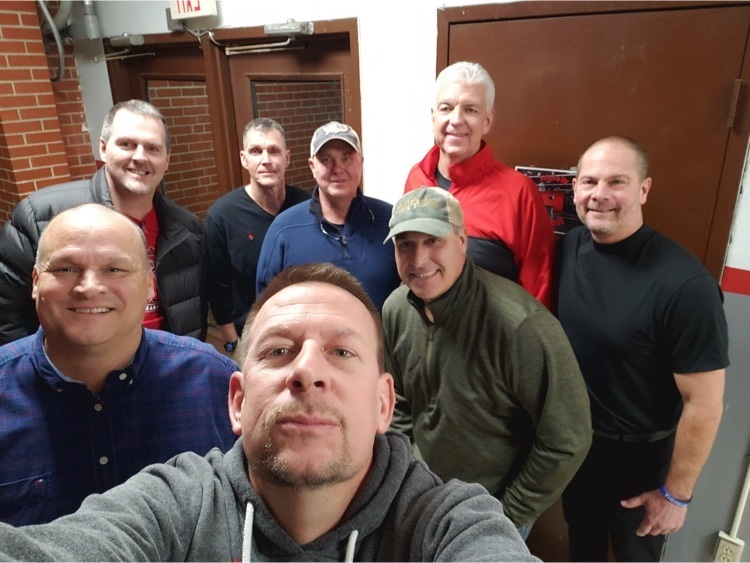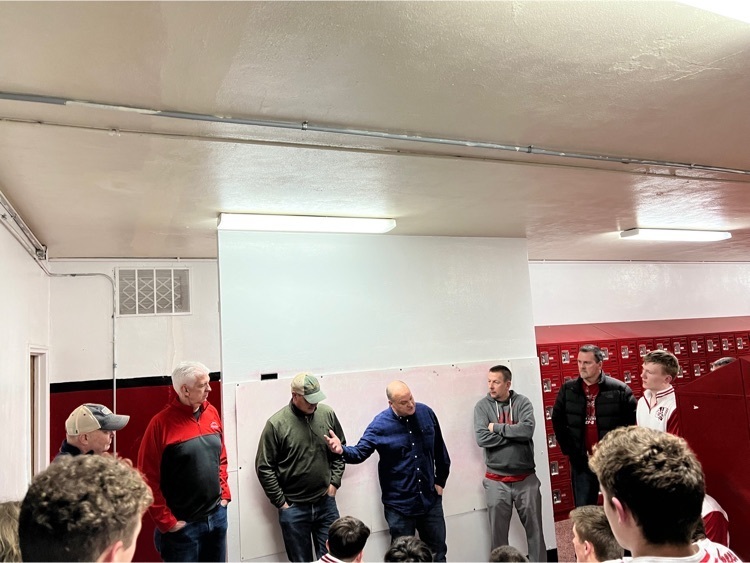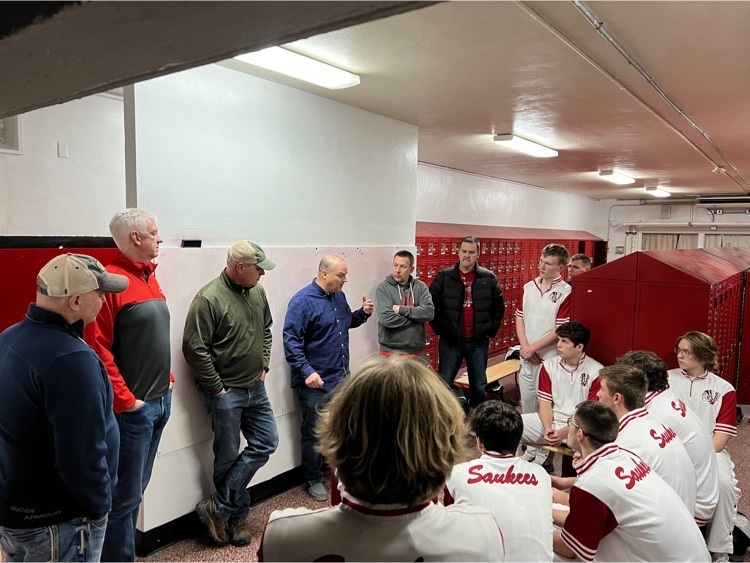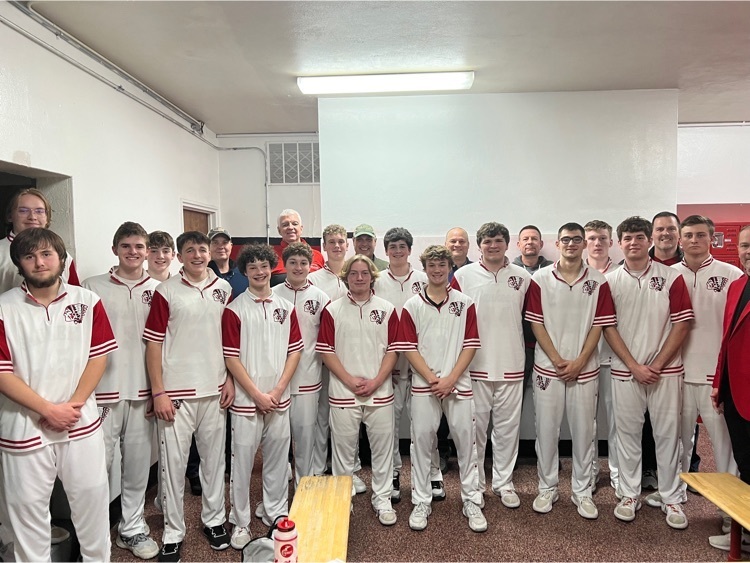 8th Grade Lady Braves Volleyball team took home some hardware today! 1st place in the Pleasant Hill Tournament! 🏐❤️ #goladybraves

Save the Dates....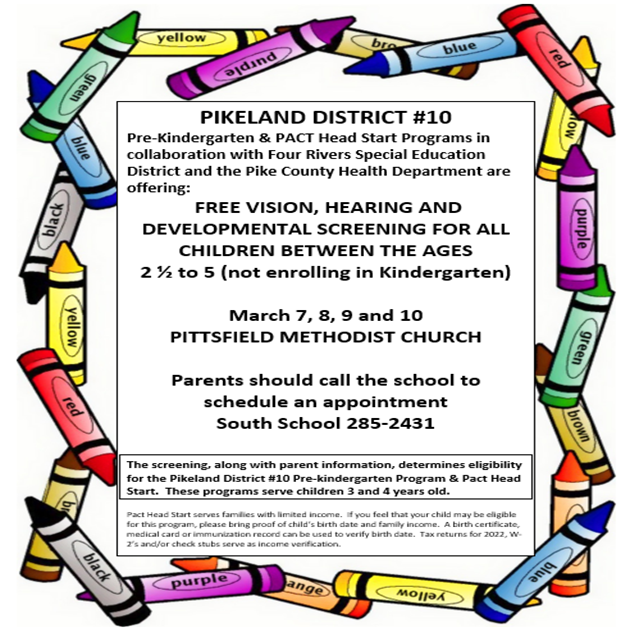 I Have A Dream artwork at South Elementary!

Farmers National Bank of Griggsville donated $500 for the Pikeland School libraries. Some of the books arrived today and are headed towards the shelves for checkout! Thank you Farmers National Bank of Griggsville!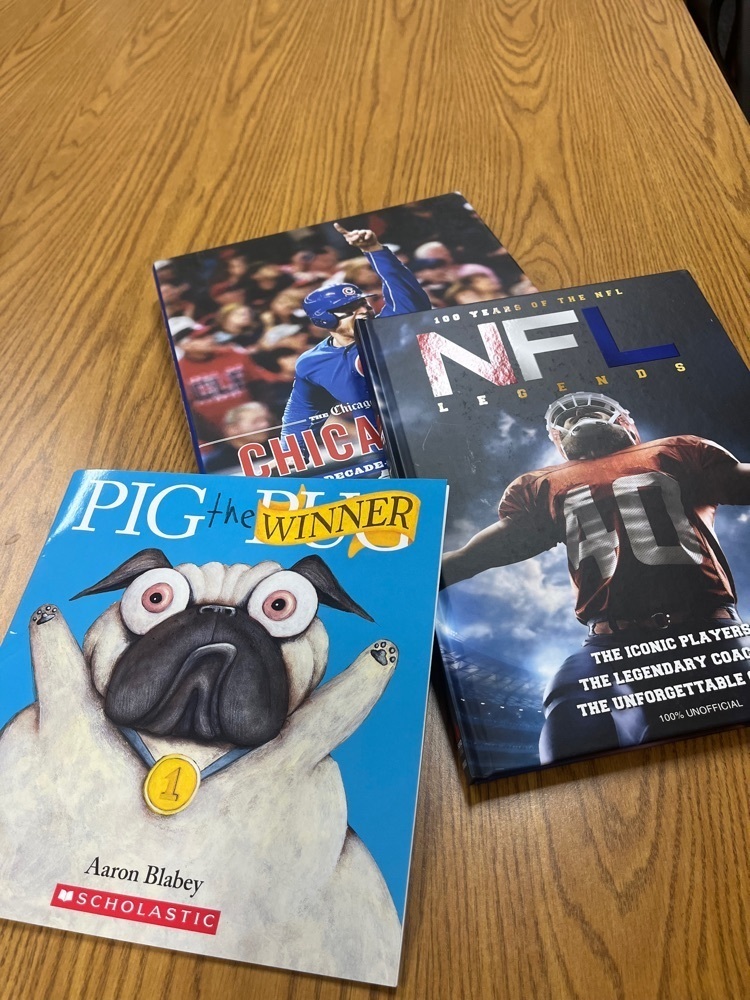 Congratulations to Madison Frieden and Ellie Ten Eyck for being named to the North Greene All-Tournament team! So proud of this team for working hard and building each other up! 🏆🏆🏆

The Pittsfield Saukee wrestling team was in action at the Quincy Invitational on Saturday. All the wrestlers got to the championship round and were able to wear their new white championship singlets. Jameson Noble went 2-2 with an 8th place finish. Joel Noble 2-1 5th place. Hunter Harrison 2-2 14th place, Jake Oitker 2-2 10th place, Aiden Baxter 1-2 11th place, Ethan Thompson 1-3 8th place, Bodine Marable 2-3 8th place and Tucker Cook 2-2 7th place.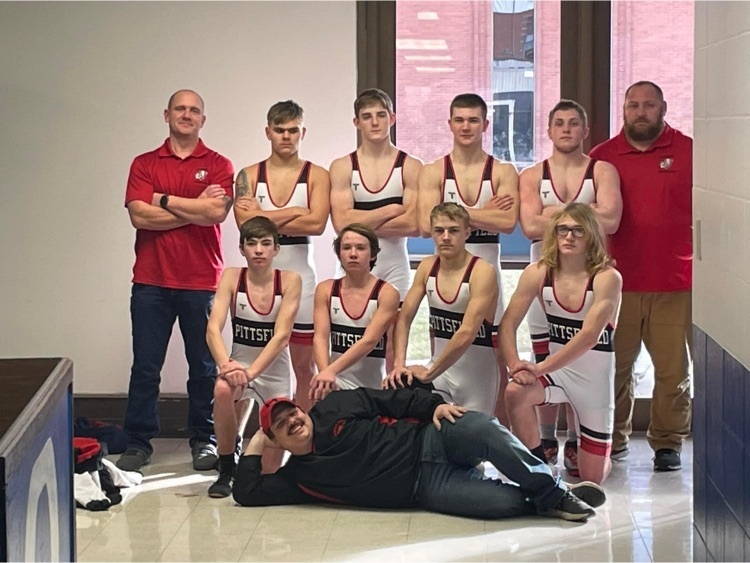 Students in Mr. Ferguson's Woods 3 class have been using their talents to help our community. They built a picnic table for King Park as well as signs to note all of our city parks.

The hallways at PHS smell amazing this morning! Blueberry crisp= Food Service caring for students and staff.

We were fortunate to be joined by Mr. Clint Weir for our last Leadership Sauk Talk this week. Thanks for the message for our team! #4chairs #saukeebasketball #saukeepride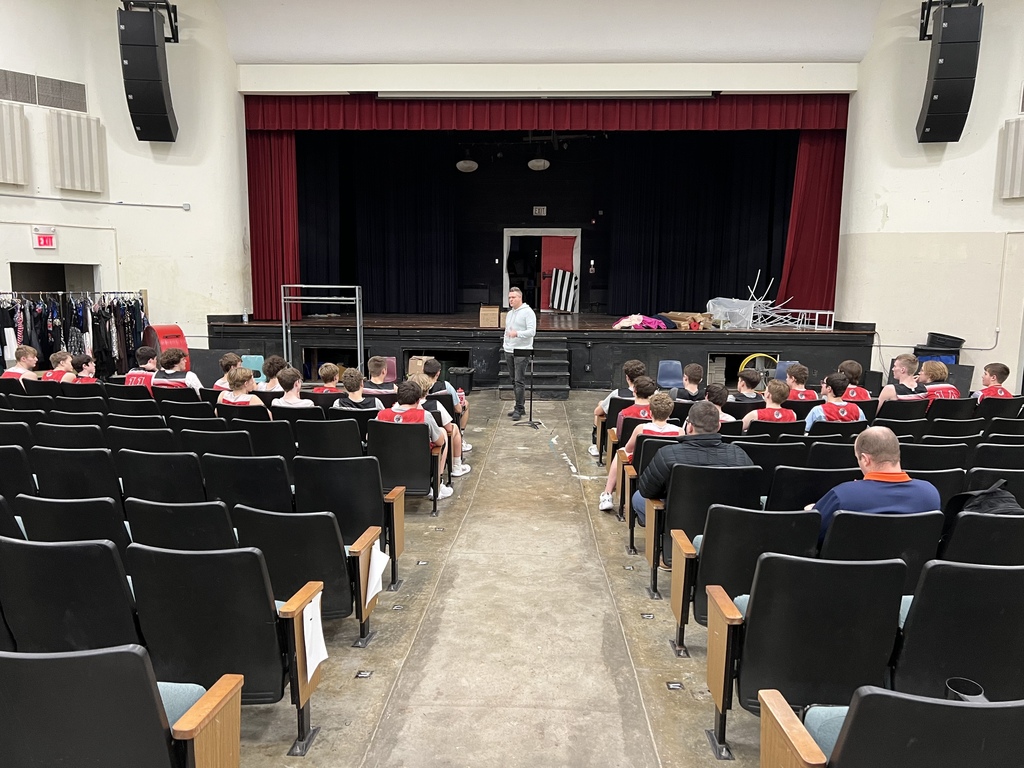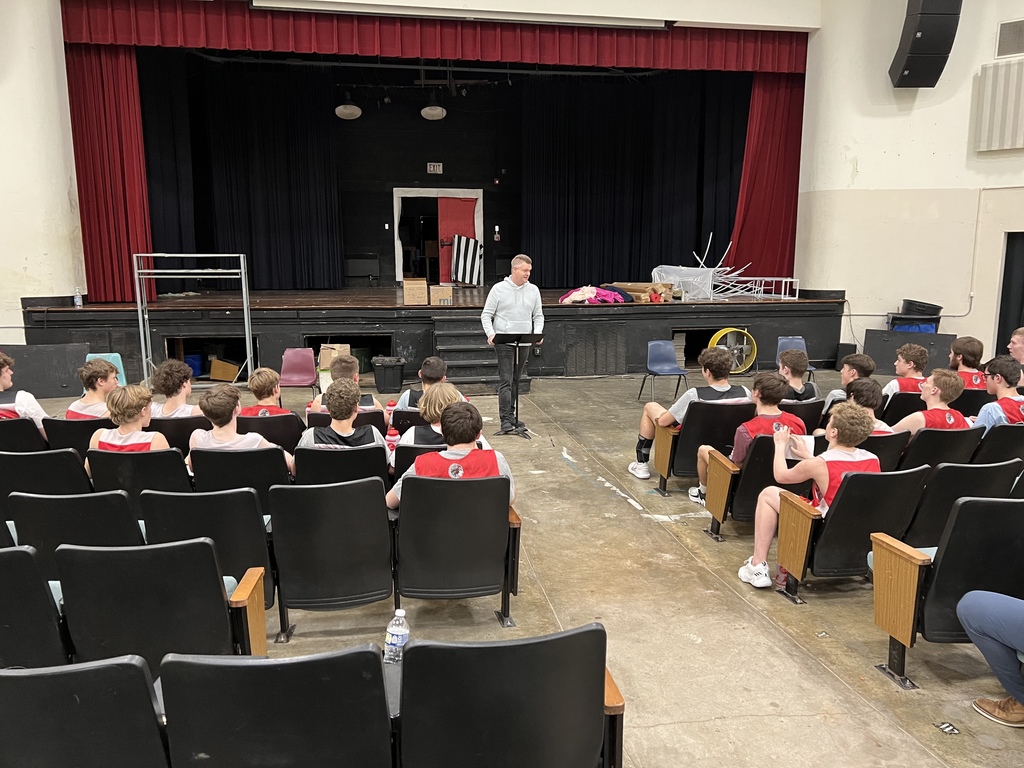 Pikeland staff spent today learning about Risk Management. Thanks to the Pittsfield Fire Department for training staff with the Fire Extinguisher simulator!